CoBlocks is one of the custom block plugins I've installed on this site. The problem with installing a lot of custom block plugins is that it gets difficult to figure out which blocks come from where when adding a block–not to mention the fact that there are more blocks to hunt through, an issue I've also noticed with page-builders.
CoBlocks Author Block
CoBlocks Dynamic Separator
---
You get your choice of heights and between line and dot styles, with different colors for the lines.
CoBlocks Accordion Block
Accordion Title

Accordion Text. Note that it appears you have to add a new block for each accordion item, but it's a fairly slick experience to create.

CoBlocks Alert Block
Warning!
This is a CoBlocks alert block. You can set float/width and background and heading colors. And a border. But not, apparently, text sizes or icons, which I've seen in some alert blocks. Also, the block title isn't an actual heading.
CoBlocks Click-to-tweet Block
It's astonishing how many people confuse "Without knowing code" and "Without knowing anything."

Click to Tweet
CoBlocks Gif Block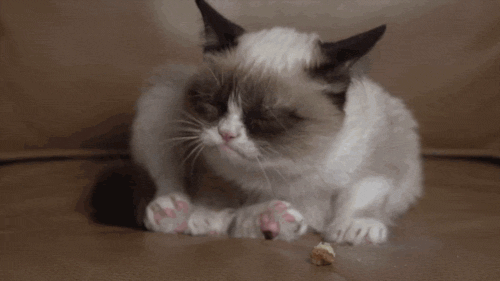 I'm not really a GIF person, but I am a Grumpy Cat fan. (The block lets you insert Gifs from Giphy.)
CoBlocks Gist Block
I've already tested the separate Gist block from Pantheon. CoBlocks also has a Gist block, and it works just fine.
CoBlocks Highlight Block
Assuming I wanted to highlight something, I could use a highlight block. You can adjust the text color and highlight color.
CoBlocks Pricing Table
I'm trying to remember where I last used a pricing table, and it's possible that I actually haven't. However, they seem to be popular thing with people who are selling packages, either software or services. There are some quirks with this one: only two columns, and some CSS issues with the .alignwide class.
CoBlocks Social Block
I'm not sure whether social sharing links should really be a block. They seem like something that it's better to add in site-wide instead of inserting in each post. Also, it would appear you can set one size for all icons, but not per-icon colors.
Conclusion
The CoBlocks blocks appear to play well with the Atomic Blocks theme and not to mess up the default WP blocks.